Harley Davidson vs Indian: A century-long rivalry resumes at the Law Tigers Arizona Mile presented by Indian Motorcycle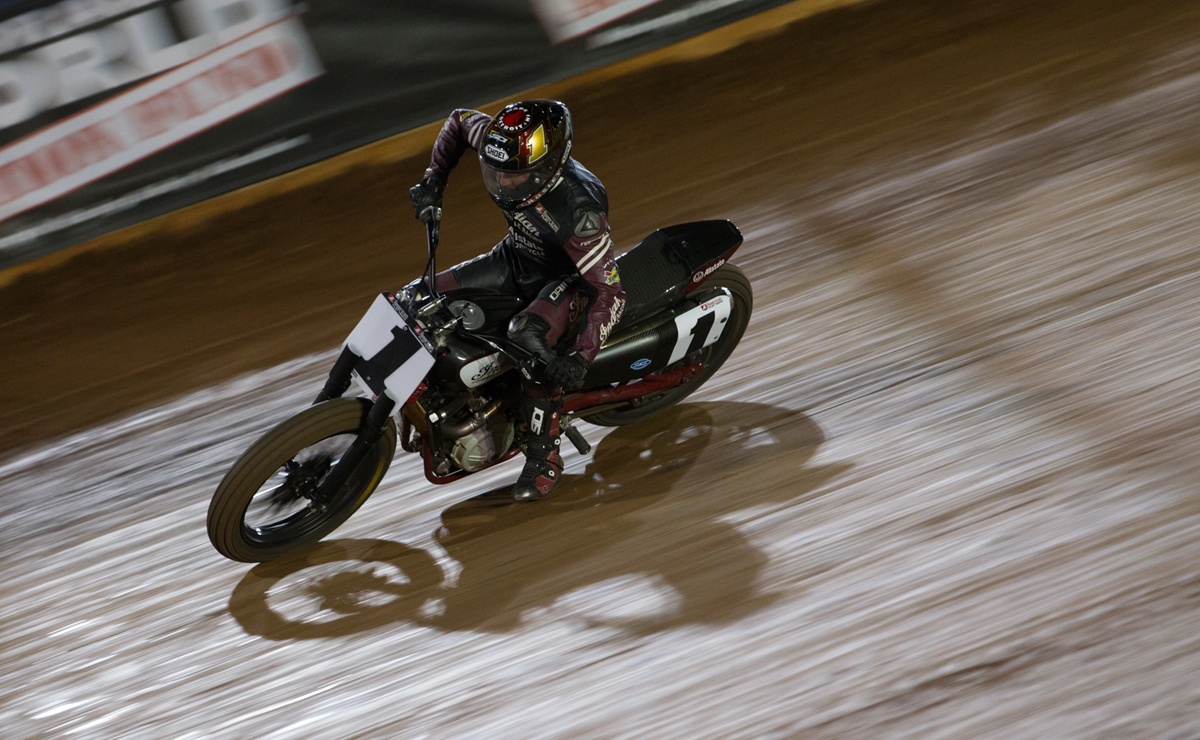 The rivalry between two of the heaviest of heavyweights in the motorcycle industry----Harley-Davidson and Indian Motorcyles----began on the racetrack more than a century ago.
Harley-Davidson, established in 1903, was racing just three years later. That first effort, a 300 mile race from Chicago to Milwaukee, didn't work out so well. But by 1912, it set an all-time speed record---all of 68 miles per hour---in Bakersfield. In 1921, Harley-Davidson broke the triple digit mark, winning the first race at 100 mph average.
Indian, which built its first motorcycle in 1901, took top honors in its first race a year later, an endurance race from Boston to New York. In 1911, the company swept the podium in the Isle of Man Tourist Trophy.
In the 1920s, Harley-Davidson barnstorming teams racked up an impressive string of wins and celebrated by taking victory laps with their mascot, a hog, which created a lasting image for the brand.
In turn, Indian, with its team known as "The Wrecking Crew" racked up its own record of wins from coast to coast. Through the 1930's, Harley-Davidson and Indian took turns stealing land speed records from one another.
Perhaps that success in motorsports was the reason why both companies survived the Great Depression when other manufacturers fell by the wayside.
In later years, Harley-Davidson and Indian continued their rivalry. Indian won the first Daytona 200 in 1937 and showed its muscle on the mile ovals in the 1940s and '50's, including winning the iconic Springfield Mile three years running in 1951,52 and 53. Harley-Davidson responded by dominating some venues, including 13 victories in Daytona alone between 1953-69.
Both Indian and Harley-Davidson also had success racing in straight line. A Harley-Davidson-powered streamliner set a record at Bonneville at 265 mph. An Indian-powered bike set a straight line record of 183 mph, an effort memorialized in the 2005 movie "World's Fastest Indian."
Now, after a 64-year break from flat track racing, Indian is back with a new "Wrecking Crew" and once again taking on "The Hogs" as the American Flat Track series returns to Turf Paradise for the second consecutive year. Indian, led by four time GNC champion Jared Mees riding a new all-race FTR Scout 750, has come out of the gate strong, claiming the first three races of the 2017 series.
In return, Harley-Davidson is gearing up for a rebound on ground it knows well. The Law Tigers Arizona Mile presented by Indian Motorcycle marks a turning point in the American Flat Track Series. After starting the year on TT courses and half miles, the Turf Paradise mile oval may play to HD's strength. What could be more iconic about flat track racing than a big track where a full-throat 750 cc V Twin can really stretch its legs?
Indian and Harley-Davidson survived the Depression because of their success in racing. Now the question is which will survive the onslaught of the other and wear the Number One championship plate at the end of the season. Come see this historic rivalry in person Saturday, May 13 at the Law Tigers Arizona Mile presented by Indian Motorcycle at Turf Paradise in Phoenix, Arizona.