Law Tigers, America's Motorcycle Lawyers, Named Title Sponsor for 2018 Arizona Mile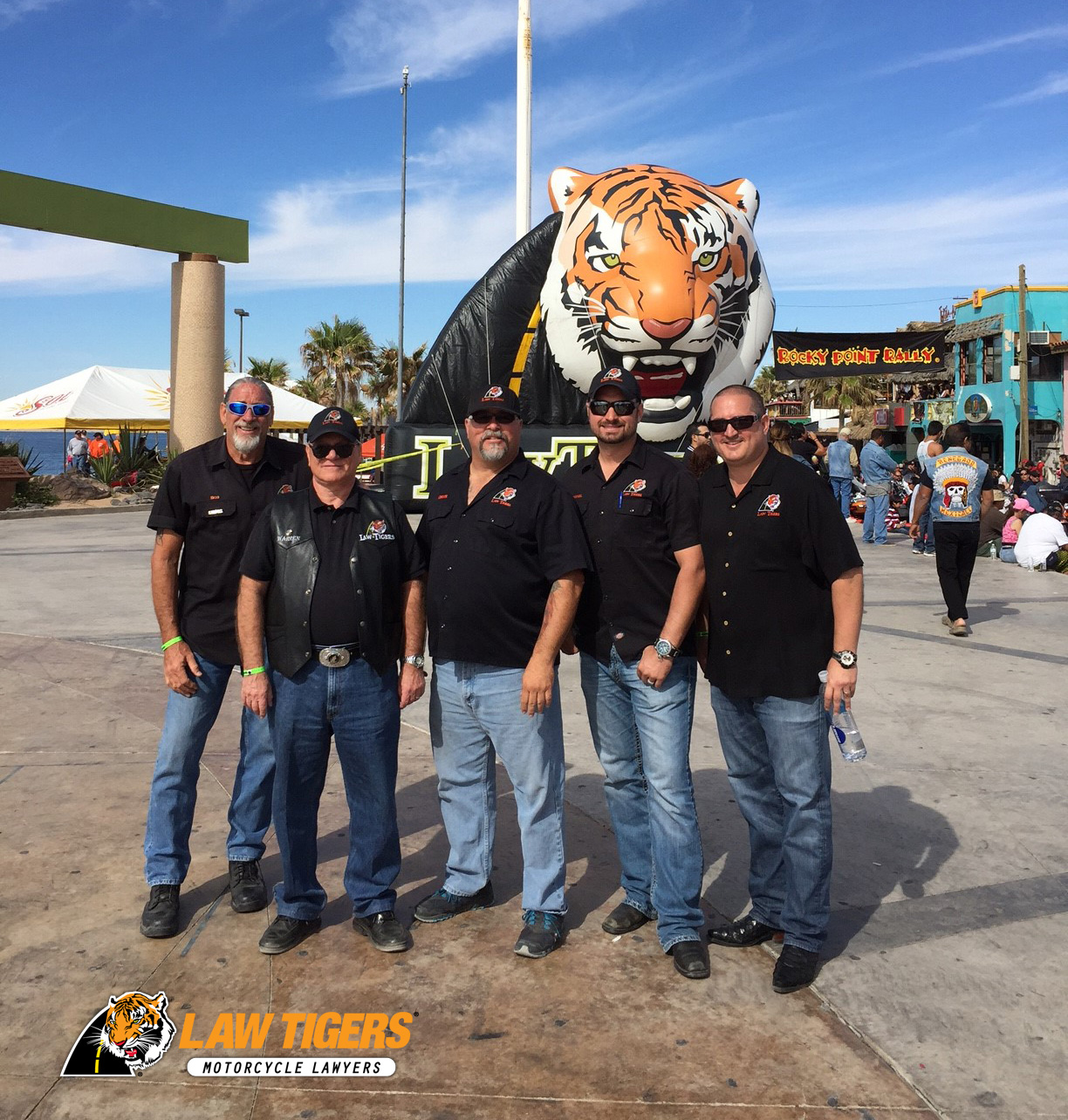 Law Tigers are once again getting behind American Flat Track and TAG Events with their partnership for the upcoming Law Tigers American Flat Track Arizona Mile at Turf Paradise May 12, 2018. Law Tigers, based in Phoenix, has joined the ever-growing group of sponsors of the event by lending their name and becoming title sponsor once again, of the 2018 race. Law Tigers COO Ari Levenbaum has been a great supporter of American Flat Track racing with his involvement in the Pomona Flat Track Finals and the Calistoga events.
"For years, the Law Tigers were proud to be the title sponsors of the American Flat Track race in Pomona. With the loss of that venue, the promoters and I were eager to continue our partnership and tradition of putting on national championship flat track races. As riders and racing enthusiasts, we felt that it was important to find another venue that both the flat track racers and the fans would enjoy," said Ari Levenbaum. "Bringing a race to Arizona, which is National Headquarters of Law Tigers, just made sense. We love supporting motorcycle racing and we are committed to seeing the sport grow and flourish. The Law Tigers welcomes the opportunity to once again be the title sponsor of the Law Tigers American Flat Track Arizona Mile at Turf Paradise, an annual event that riders and race fans can be proud of! We will be actively promoting the event through local motorcycle shops and at all upcoming motorcycle events. Feel free to pick up a flyer at your local motorcycle shop or stop by our booth at a local motorcycle event."
"We are once again excited to have the Law Tigers on-board as our title sponsor of the American Flat Track Arizona Mile. Their commitment to the sport of motorcycle racing is second to none, and the support they give us and the event in the Phoenix area, has been a huge factor in making the Arizona Mile a great success," said Charlie Frank, Co-promoter of the event.
Law Tigers is a professional association of motorcycle injury lawyers who help riders every day. Our association of motorcycle accident attorneys consists of a skilled group of personal injury lawyers whose mission is to support and promote the well-being of motorcyclists. Dedicated to rider safety, awareness, and education, we are committed to the riding community. We are also huge flat track racing fans and avid motorcycle riders!"