Bryan Smith Masters the Arizona Mile
The widely acknowledged "mile master" of the American Flat Track Series, Michigan's Bryan Smith, lived up to his reputation by claiming the Law Tigers Arizona Mile, presented by Indian Motorcycle, coming out on top of a gun-fighter style, five-lap showdown with his teammate, Brad Baker.
Baker looked like the man to beat all day, setting the event's quickest qualifying lap, winning the qualifying race that put him on the pole, and leading all but the last two laps of green flag racing on his Indian FTR750 Scout. But a spill in turn four by Harley Davidson rider Brandon Robinson created a lengthy repair to the air fence, setting up a race between the event on the track and Mother Nature.
With the sun low on the horizon and darkness looming, AFT officials called for a five lap shootout when the race resumed. On the restart, Baker quickly jumped up to continue his race-long lead and looked like he was headed to his first win of 2017.
But with two laps to go, Smith went from stalking Baker to pulling the trigger, sliding inside the race leader and taking over the top spot as the pair dove into turn one and and held on for the win as Baker came up just inches short at the line. "It was a little bit of strategy," Smith said. "I just sat on Brad's rear tire and luckily it worked out to where I got by him with two to go. I had just enough to hold him off in parts of the track where he had been better than me."
Read More
Harley Davidson vs Indian: A century-long rivalry resumes at the Law Tigers Arizona Mile presented by Indian Motorcycle
The rivalry between two of the heaviest of heavyweights in the motorcycle industry----Harley-Davidson and Indian Motorcyles----began on the racetrack more than a century ago.
Harley-Davidson, established in 1903, was racing just three years later. That first effort, a 300 mile race from Chicago to Milwaukee, didn't work out so well. But by 1912, it set an all-time speed record---all of 68 miles per hour---in Bakersfield. In 1921, Harley-Davidson broke the triple digit mark, winning the first race at 100 mph average.
Indian, which built its first motorcycle in 1901, took top honors in its first race a year later, an endurance race from Boston to New York. In 1911, the company swept the podium in the Isle of Man Tourist Trophy.
In the 1920s, Harley-Davidson barnstorming teams racked up an impressive string of wins and celebrated by taking victory laps with their mascot, a hog, which created a lasting image for the brand.
Read More


Phoenix Based Law Tigers Named Title Sponsor of the Arizona Mile
Law Tigers are once again getting behind AMA Pro Racing and TAG Events with their partnership for the upcoming Law Tigers AMA Pro Racing Arizona Mile at Turf Paradise May 13. Law Tigers, based in Phoenix, has joined the ever growing group of sponsors by lending their name and becoming title sponsor of the 2017 race...
Read More
Indian Motorcycles Announced As Presenting Sponsor of Arizona Mile at Turf Paradise
PHOENIX----Promoters of the Law Tigers Arizona Mile have announced that one of the oldest names in motorcycles, The Indian Motorcycle Company, has agreed to be the presenting sponsor of the event as the manufacturer storms back into national championship dirt track racing after an absence of 64 years.
As the fourth of 20 races in the American Flat Track Series, the May 13 event to be held on the one-mile oval at Turf Paradise will be known as the Law Tigers Arizona Mile Presented by Indian Motorcycles.
Read More
Buddy Stubbs, of Buddy Stubbs Harley-Davidson, To Ride Vintage XR750 During The Opening Ceremonies for the 2017 Law Tigers American Flat Track Arizona Mile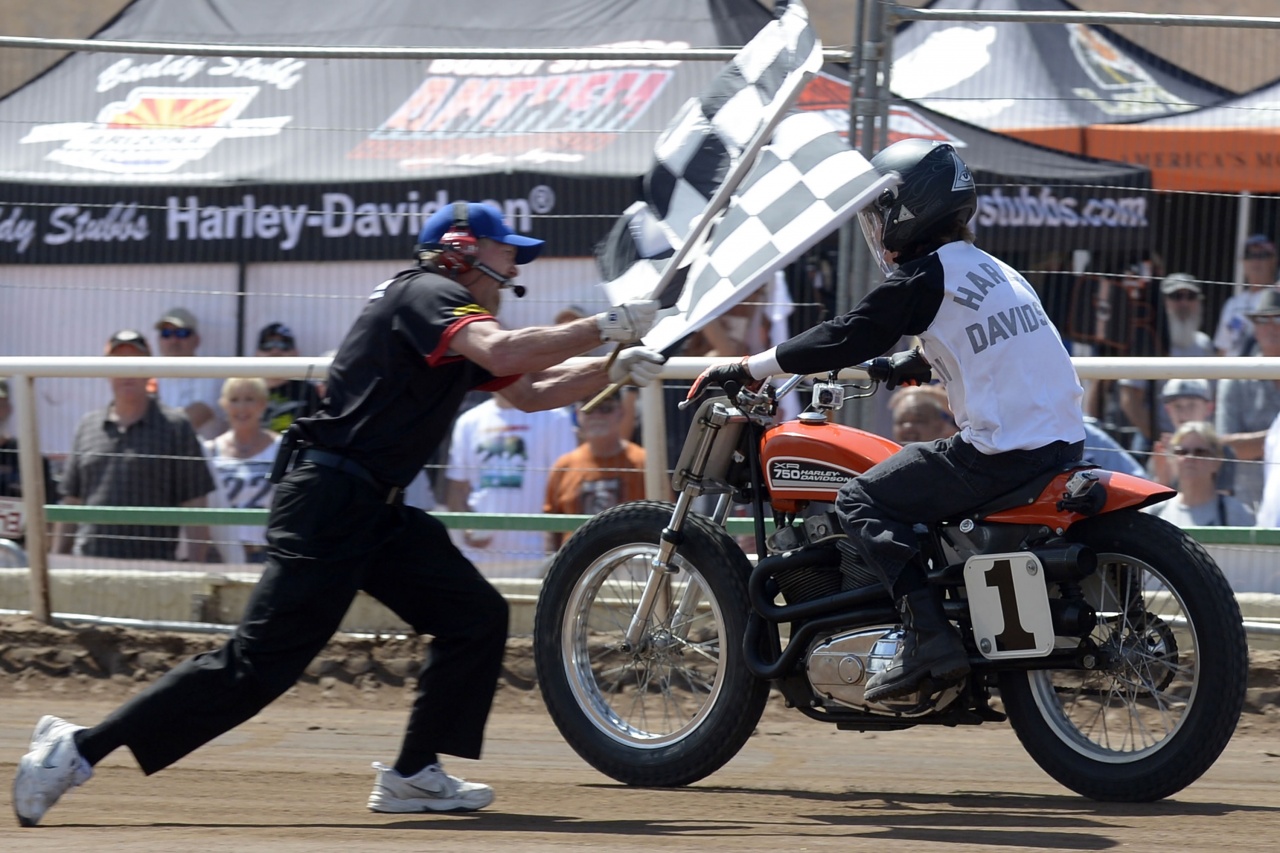 Former AMA Pro racer and local Phoenix celebrity Buddy Stubbs, is once again bringing out his vintage 1972 Harley-Davidson XR750. He will complete a few "hot laps" around the Turf Paradise Mile during the opening ceremonies for the Law Tigers American Flat Track Arizona Mile on Saturday May 13.
What was originally intended last year as a few slow speed ceremonial laps to show off his vintage XR750, turned out to be Buddy thrilling the fans with a couple 100+ mile an hour laps around the Turf Paradise mile track. There is no slowing down 77 year-old Buddy Stubbs when it comes to an open track and a fast Harley-Davidson motorcycle.
Read More